Internet-TV-Telephone Service Alpine Amador Placer Calaveras El Dorado County Placerville Northern California Nevada. HughesNet Gen5 High-speed Broadband Internet Service, DIRECTV Satellite TV, Dish Network, RingCentral Telephone Systems and Wilson Cell Phone Boosters for Home, Office and Business
HughesNet Gen5® High-speed Broadband Internet Service for Amador, Calaveras, Placer and El Dorado County and Northern California.
True, Hi-speed Broadband Internet Speeds - Never before offered, get 25 Mbps download and 3 Mbps upload speeds on ALL Plans. b
No Hard Data Caps or Mandatory Overage Charges - Keep on surfing - Even if you use up all of your monthly high-speed data allowance, you'll always have unlimited Internet access at reduced speeds from 1 ~ 3 Mbps. a
$0 Upfront Equipment or Installation Fees With Lease Option - SAVE $99 upfront, and Get FREE Standard Installation ‡ and $0 Upfront Equipment fees with the Lease Option on approved credit. c
Two-year Price Lock Savings! - Get a special, Introductory offer of $10 to $30 off per month for 24 months and lock in your savings, whether you lease or purchase. d
Built-in Wi-Fi - Connect all your wireless Internet-enabled devices. No added equipment needed.
Video Data Saver - Watch more videos using less of your data! Video Data Saver lets you watch 3x more video by automatically adjusting streaming video rates for great picture quality while using less of your data. m
Built-in SmartTechnologies - HughesNet Gen5 automatically compresses and optimizes web content with built-in SmartTechnologies to make webpages load faster while using less of your data.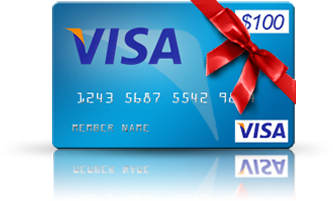 PLUS Special Offers For DIRECTV and DISH TV Customers:
SAVE an Extra $120 - ALL new and existing DIRECTV customers get an Extra $10/mo. off Gen5 Service for 12 months. All new and existing Dish Network customers get an extra $5/mo. off Gen5 Service for 24 months.e
Get a $100 VISA Gift Card - New DIRECTV customers get a $100 VISA Gift Card. f
Get an EXTRA $75 Mail-in Rebate, when you order both new HughesNet Internet and new DIRECTV Service, only from El Dorado Networks. g
Most importantly, you'll have the added, personal support of a local, neighborhood business, and we'll take better care of you. No need to feel like you have to call some off-shore call center every time you have a simple question or problem. We have over 35 years of satellite communications experience, English is our first language, we're local, and you can call us first.
Limited-time Offers (end 10/01/17):
Save up to $30/mo. for 24 months!
d
:
Gen5 Internet Service Plans
10 GB
20 GB
30 GB
50 GB (best value)
• High-speed Data Allowance per Month a
10 GB
20 GB
30 GB
50 GB
• Bonus High-speed Data Allowance per Month
50 GB/mo. on All Plans (from 2am to 8am)
• Total High-speed Data Allowance per Month
60 GB
70 GB
80 GB
100 GB
• High-speed Data Speed
25 Mbps Download / 3 Mbps Upload Speed on All Plans a
• Low-speed Data Speed
1 to 3 Mbps Unlimited Internet Access, on All Plans a
Recommended For
Single Users and Couples
Smaller Families
Today's Connected Households
The Best Family Plan
Monthly Service Fee d
$49.99
for 24 months.
$69.99 $59.99
Save $10/mo.
for 24 months.
$99.99 $79.99
Save $20/mo.
for 24 months.
$129.99 $99.99
Save $30/mo.
for 24 months.

Purchase Option - Save $100 instantly. $349.99 One-time upfront cost covers installation and equipment, with no credit checks or monthly lease fees. c
Lease Option - Save $99 instantly with $0 upfront equipment fees and free standard installation included on approved credit. Add $14.99/mo. equipment lease fee to above pricing. c
24-Month Contract - All Plans require a 24-month commitment. Early Termination Fees apply. You may contact HughesNet at any time during your 24-month term to change your service plan.. h
Gen5 satellite Internet is far faster than anything else available until now. Gen5 Internet technology delivers fast Internet for your whole family:
Do more of the media-rich activities you love to do online: play videos, make online phone calls, share pictures, and listen to music.

Record a video of your nephew taking his first steps, upload it, and email it to your out-of-town family members in minutes.

Snap pictures at your company picnic, upload them to your desktop, and make an online album to share with your co-workers.

Download the soundtrack to your favorite movie and have it playing throughout your home in seconds.

Entertain your grand kids by watching movies right on your desktop or Internet enabled TV.

And Gen5 service is
available everywhere
. No more "Dead Spots" or "weak signal" areas.
i
WiFi Included
The HughesNet service includes built-in Dual-band WiFi to connect multiple wired or wireless computers, smart phones, tablets, laptops, smart TVs or other Internet devices.
About The Monthly Data Allowance
To ensure that all users have fair access to the service, all satellite Internet services set an allowance on the amount of data that any individual user can download or upload per month. With HughesNet Gen5, the Service Plan Data Allowance is set on a monthly basis and the total amount of data you can download or upload depends on the plan you choose. All plans include a Bonus Data Allowance of 50GB per month, available during off-hours from 2 AM to 8 AM, to handle software and operating system updates the often occur during early-morning hours and can be several GBs in size. With HughesNet Gen5, you get a more generous Total Data Allowance per Month than you get from any other satellite-Internet or cell-phone service provider, and at a lower cost per month.
No Hard Data Caps
HughesNet Gen5 provides continuous Internet access, even if you use up all your High-speed Data Allowance, and at no extra charge. You'll always have unlimited low-speed Internet access at 1 to 3 Mbps. And, unlike expensive cell-phone data plans, you don't need to worry about automatically being charged for additional data if you run over. To restore your service to full speed, you can purchase additional data whenever you choose (3 GB/$9, 5 GB/$15, 10 GB/$30, 25 GB/$75), or simply wait until your monthly allowance refills on your monthly service start date. HughesNet Gen5 puts you in control of your Internet budget
a
How Much Data Do You Need?
It may be hard to judge which plan to choose without knowing more about how much data you use. There's a big difference between the amount of data used to send an Email than to watch a video. Also, multiple users and devices will consume more data. To better calculate your data needs, here's a handy, online Data Usage Calculator:
cableone.net/Docs/datacalculator.html
.
Streaming Audio and Video/Video On Demand
Please note that any Internet streaming audio (Pandora, Spotify, SiriusXM, iHeartRadio, Slacker, Google Play, Groove, online radio stations, podcasts, etc) and video (NetFlix, Hulu, Roku, Amazon Fire Stick, Apple TV, DIRECTV or DISH Network Video on Demand, BlockBuster@Home, Amazon Prime, etc.) services and devices can consume a very large amount of data and may quickly deplete your data allowance. HD (high definition) video can consume as much as 1GB to 2GB of data per hour. HughesNet Gen5 SmartTechnology automatically compresses and optimizes streaming video to help your data allownace go farther. If your family needs a lot of video, please consider ordering DIRECTV or DISH Satellite TV Service from us. Call 530 903 4257 for more information.
Specialized Services and Applications
Please note that, due to the advanced Internet protocols used by the HughesNet system, and the greater delay, or "latency," over a satellite-based Internet connection, the performance of some specialized services and applications may be impaired or not work at all. These include many types of Virtual Private Network ("VPN") connections, rapid-response, online gaming, remote-access camera, surveillance, and home automation systems, cell-phone WiFi calling, and Voice Over IP Telephone systems. We invite you to test these services at our office first to determine compatibility before ordering HughesNet service.
i
Need More Daytime Data For Your Business?
Businesses needing more data during office hours, or businesses using Point of Sale machines, security applications, cameras, or other business equipment may require one or more static IP addresses. We also offer Gen5 Business-class service plans, providing more data during business hours from 8am to 6pm and static IP addresses. Contact us at 530 903 4257 for more information on our Business plans.
Got DIRECTV? Get an Extra $10/mo. Discount on Your Gen5 Service for The First Year.
f
. If you don't yet have
DIRECTV
, we can get you setup with $0 upfront equipment or installation fees on approved credit, with service starting as low as $29.99/mo. for 12 months + $7.00/mo. per TV. Whole-home, HD DVR service also available for just $15/mo. more.
PLUS
, get an
EXTRA
$100 Mail-in Rebate when you order both Gen5
and
DIRECTV
or
Dish Network
services from El Dorado Networks (new Gen5 and
DIRECTV
or
DISH
Subscribers only). Please call 530 903 4257 for more information.
Equipment Options
Gen5 Lease Option: The Lease Option is available on approved credit. Pay $99 $0 Setup when you lease a new Gen5 Internet system, exclusively from El Dorado Networks. PLUS you get Free Standard Installation. A monthly equipment lease fee of $14.99 plus state and local taxes will be added to your regular monthly service fee a.

Gen5 Purchase Option: The Purchase Option is a good alternative if your credit may not qualify for the Lease Option. Pay $349.99 Equipment and Installation Fee +Tax, with $0 monthly lease fees.
Please note the same 24-month contract and equipment warranty applies whether you lease or purchase, and you'll still get all our Special Discounts. Early Termination Fees apply.† Full warranty terms and conditions are available
HERE
.
---
El Dorado Networks provides HughesNet satellite Internet systems, installation, parts and service for Placerville and for Amador, Calaveras, Placer and El Dorado Counties of Northern California and Western Nevada. For a FREE analysis of your HughesNet Satellite Internet System Installation and Pre wiring needs, please call 530-903-4257 in El Dorado County. Or contact El Dorado Networks by E mail today!
Our Service Area Includes:
El Dorado County

Apple Hill
Bijou
Buck's Bar
Buffalo Hill
Cameron Park
Camino
Camp Richardson
Camp Sacramento
Cedar Grove
Cedar Ravine
Cold Springs
Coloma
Cool
Diamond Springs
Echo Lake
Eight Mile House
El Dorado
El Dorado Hills
Fair Play
Fallen Leaf Lake
Five Mile Terrace
French Meadows
Frenchtown
Fresh Pond
Garden Valley
Georgetown
Gold Hill
Green Valley Road
Greenwood
Grizzly Flats
Happy Valley
Ice House
Kelsey
Kyburz
Latrobe
Little Norway
Lotus
Meeks Bay
Meyers
Mount Aukum
Nashville
Newtown
Old Fort Jim
Omo Ranch
Outingdale
Pacific House
Phillips
Pilot Hill
Placerville
Pleasant Valley
Pollock Pines
Quintette
Rescue
Riverton
Rubicon Bay
Sand Ridge Road
Shingle Springs
Sierra Springs
Silver Fork/Silverfork
Sly Park
Smith Flat
Snowline Camp
Somerset
South Lake Tahoe
Spanish Flat
Strawberry
Swansboro Country
Sweeneys Crossing
Tahoe Paradise
Tahoe Valley
Tahoma
Twin Bridges
Camp Virner
Volcanoville
Wentworth Springs
White Hall
Wright's Lake

Placer County

Alpine Meadows
Alta
Applegate
Auburn
Auburn Lake Trails
Baxter
Bowman
Carnelian Bay
Colfax
Dollar Point
Dutch Flat
Emigrant Gap
Foresthill
Gold Run
Granite Bay
Grass Valley
Homewood
Iowa Hill
Kings Beach
Kingvale
Loomis
Meadow Vista
Newcastle
Norden
North Auburn
Olympic Valley
Ophir
Penryn
Rocklin
Roseville
Sheridan
Soda Springs
Sunnyside
Tahoe City
Tahoe Vista
Truckee
Weimar

Amador County

Allen
Amador City
Barton
Buckhorn
Buena Vista
Bunker Hill
Camanche North Shore/ Camanche Village
Carbondale
Clarsona
Clinton
Dagon
Drytown
Edwin
Electra
Enterprise
Fiddletown
Firebrick
Ione
Jackson
Kirkwood
Kit Carson
Martell
New Chicago
Pine Acres
Pine Grove
Pioneer
Plesse
Plymouth
Red Corral
River Pines
Roaring Camp
Scottsville
Silver Lake
Sunnybrook
Sutter Creek
Sutter Hill
Volcano

Calaveras County

Angels Camp
Arnold
Avery
Copperopolis
Dorrington
Forest Meadows
Glencoe
Mokelumne Hill
Mountain Ranch
Murphys
Rail Road Flat/
Railroad Flat
Rancho Calaveras
San Andreas
Sheep Ranch
Vallecito
Valley Springs
Wallace
West Point

Alpine County

Alpine Village
Bear Valley
Cape Horn
Fredericksburg
Hope Valley
Kirkwood
Lake Alpine
Loope
Markleeville
Mesa Vista
Paynesville
Peaceful Pines
Shay Creek
Sorensens
Summer Home
Woodfords

Nevada

Austin, 89310
Babbitt
Battle Mountain, 89820
Carson City, 89701, 89702, 89703, 89706, 89711, 89712, 89713, 89714, 89721
Carson City (Douglas County) 89705
Centerville
Clark
Cold Spring
Cove
Cortez Gold Mines
Crystal Bay, 89402
Dayton, 89403
Deadhorse Well
Dixie Valley
Dry Creek Ranch
Duval Mine
Eagle Picher Mine
Empire, 89405
Fernley, 89408
Fallon, 89406, 89407, 89496
Fallon Station
Gardnerville, 89410
Genoa, 89411
Gerlach, 89412
Glen Brook/GlenBrook
Golden Valley
Hawthorne, 89415
Hazen
Hidden Valley
Imlay, 89418
Incline Village, 89450, 89451,89452
Indian Hills
Katy
Kingston
Lemmon Valley
Lockwood
Lovelock, 89419
Lower Rockchester
Luning, 89420 Mason
McCarren
Middle Gate
Mina, 89422
Minden, 89423
Montreux
Mottsville
Mount Montgomery
Nixon, 89424
Patrick
Petrified Spring
Rabbit Spring
Rolling Hills
Reno, Nevada: 89501, 89502, 89503, 89504, 89505, 89506, 89507, 89509, 89510, 89511, 89512, 89513, 89515, 89519, 89520, 89521, 89523, 89533, 89555, 89557, 89570, 89595, 89599
Saddlehorn
Saddle Ridge
Salt Wells
Scheelite Mine
Schurz, 89427
Silver City, 89428
Silver Springs, 89429
Smith, 89430
Soadville
Spanish Springs
Sparks, 89431, 89432, 89434, 89435, 89436, 89441
Stagecoach
Star Creek Ranch
Stateline, 89449/State Line, 89449
Stewart
Stewart Community
Stillwater
Sun Valley, 89433
Sutcliffe
Thorn
Topaz Lake
Tungsten
Unionville
Verdi, 89439 Vya

Virginia City, 89440
Virginia Foothills
Wabuska
Wadsworth, 89442
Walsh Ranch
Washoe City
Washoe Valley, 894704
Weed Heights
Wellington, 89444
Wilson Ranch
Yerington, 89447
Zephyr Cove, 89448
Call or Text Us For More Information: 530-903-4257 or send E-mail to . We will respond at the earliest opportunity.
For a FREE consultation and analysis of your needs, Contact Us Today!
El Dorado Networks
444 Pleasant Valley Rd, Suite B
Off Silver Lane, West of Deb's Frosty
Diamond Springs, California, 95619
TEL/TEXT: 530-903-4257

General Terms, Conditions and Disclaimers
a
-
Monthly Data Allowance and Usage:
Like cell phone data plans, all satellite Internet systems provide a data allowance. The Gen5 system provides a monthly data allowance from 8AM to 2AM to handle regular daily usage, and a extra allowance from 2AM to 8AM to handle computer and application software updates and manually-scheduled downloads. For more information, please read the
Gen5 Fair Access Policy
. Please note that all users on a system will share this data allowance, and certain applications such as streaming video (YouTube, Netflix, Hulu, Amazon Prime, Roku, AppleTV, GoogleTV, Dish Network or DirecTV VOD/Video on-Demand, etc.), streaming audio services (Online Radio, Pandora, Spotify, podcasts, etc.), and peer-to-peer file sharing programs can consume large amounts of data in a short period of time. To better calculate your data use for any of these applications, here is a link to a handy online Data Use Calculator:
cableone.net/Docs/datacalculator.html
.
No Hard Data Caps or Mandatory Overage Charges
- Customers who exceed their monthly Service Plan Data Allowance will still be able to connect at reduced speeds, which may be as low as or lower than 1 Mbps until your next billing period. There are no mandatory overage charges. Your data allowance will be refilled and full service restored at the end of your service month, or you can purchase additional blocks of Data to immediately restore full service whenever needed; $5 for 500MB, $9 for 1GB and $16 for 2GB. To get maximum use of your data allowance, Gen5 also provides a free Usage Meter, enabling you to instantly monitor how much data allowance you have left, and a "Download Manager" that enables you to schedule downloads for software updates and other large files during early-morning hours to use Bonus Data and not your Anytime Data Allowance.
b
Gen5 Service Coverage, Speeds and Availability:
Gen5 Satellite reception requires a clear, unobstructed view at about a 38° elevation towards the southern sky, and usage is subject to the
Gen5 Fair Access Policy
. When you connect to the Internet using the Gen5 service, the upload and download speeds you experience will vary based on a variety of factors including the configuration of your computer; the number of concurrent users; network or Internet congestion; the speed of the Web sites you are accessing; and other factors. Stated speeds and uninterrupted use of service are not guaranteed. All satellite communications performance may become impaired or unavailable due to inclement weather, snow buildup on the dish, atmospheric conditions and sun interference. During peak hours, actual upload and download speeds will likely be lower than speeds indicated. For more information, please see the
Gen5 Fair Access Policy
.
c
$0 Upfront Equipment or Installation Fees
- $99 Instant rebate applies to the Lease of a new Gen5 system. Not applicable with the Purchase option. The Gen5 Lease offer requires credit approval. Monthly equipment lease fee of $14.99 per month will be added to monthly service.
d
SAVE $20/mo. to $30/mo. for the First 12 Months
- Offer represents a $20 to $30 savings per month for the first 12 months to new subscribers only. Savings offer valid on all service plans. You can upgrade or downgrade your service plan at any time during your contract without a fee or penalty. After 12 months, all plans revert back to the standard monthly fee. $14.99 monthly equipment lease fee may apply.
e
DIRECTV Discount
- $10/mo. discount on Gen5 service for 12 months available to new or existing DIRECTV subscribers. You must maintain DIRECTV service or you will lose the discount. DIRECTV service must be at the same physical address as the HughesNet service.
f
$100 VISA Gift Card Offer
- $100 VISA Gift Card for purchase of qualifying DIRECTV SELECT and above; OPTIMO MÁS and above; or PREFERRED CHOICE and above. For new residential customers. Reward Card: Will be sent letter with redemption requirements. Redemption req'd. w/in 75 days from reward notification mail date. Reward Card delivered within 3-4 weeks after redemption to customers who maintain qualifying eligible service from installation date and through reward fulfillment. Card expires at month-end 6 mos. after issuance. No cash access. For cardholder agreement, go to
rewardcenter.att.com/myreward/agreementFSV.pdf
. AT&T Reward Card issued by U.S. Bank National Association, pursuant to license from Visa U.S.A. Inc. May not be combined with other promotional offers on same services. Offer ends 03/31/17.
g
$100 Mail-in Rebate Offer
- $100 Mail-in Rebate applies to new HughesNet subscribers only who order service from El Dorado Networks, and also order new DIRECTV or DISH Network service from El Dorado Networks at the same time. Offer valid only from El Dorado Networks and is not available from Hughes or other Retailers. Mail-in Rebate can be submitted after the first 31 days of service. Rebate Form must be received before 09/30/17 to qualify. Please allow 6 to 8 weeks to process rebate claim. Visit
Gen5 Rebate Center
for details.
NOTE: In order to qualify for these additional bundled incentives and discounts, new DIRECTV or Dish Network TV service must be ordered along with your HughesNet service. If you have already ordered Gen5 service, please call us as soon as possible if you decide to also add TV service.
h Service Commitment, Cancellation, and Early Termination Fees
- All Gen5 Service Plans require a 24-month service commitment. The Gen5 Lease offer requires credit approval. Monthly equipment lease fee of $14.99 per month will be added to monthly service on the lease option. Fees for early termination on either the lease- or purchase-option apply: Before Installation, the amount collected at time of order will be refunded and the order cancelled. If you cancel after installation but before the end of your 24–month term commitment, you will be charged a Service Termination Fee of up to $400. The exact amount of the Service Termination Fee will be $400 for the first ninety (90) days after activation of the HughesNet Service. Thereafter, the amount will decrease by $15 per month for each month of completed active Service. Further, you must return your HughesNet modem, power supply, and the outdoor radio within 45 days of cancellation date or be charged an additional $300 Unreturned Equipment Fee. The antenna itself does not need to be removed or returned. You will be responsible for all costs associated with removing the equipment.
To cancel your HughesNet service, you would contact HughesNet directly. If you selected the lease option, they will send you a postage-paid shipping box to return the indoor modem and outdoor radio. You will not be reimbursed for your first month of service or lease fees, nor for any upfront fees for non-standard installation charges or equipment purchased. This cancellation policy is offered by HughesNet only, and subject to change at any time.
Vacation Holds:
- If you're going to be away for extended periods, HughesNet allows allows you to temporarily suspend your Internet service. A "Vacation Hold" will allow you to suspend service for up to six months per year, in two-month increments. If the vacation hold is within the two-year contract period, the contract termination date will be extended by the same number of months that the service is placed on hold. You can call HughesNet at any time to start or stop your vacation hold.
Initial Billing and AutoPay
- HughesNet requires a valid credit or debit card be placed on file at the time of order. The credit or debit card you provide will be charged on the day your order is placed for your selected Service Plan, equipment & installation fees if any, as well as any additional options that you choose, minus any promotional offers or discounts. State and local taxes are not included in these fees but will be charged on the day of install. You will be automatically enrolled for Auto Bill Pay using the same credit/debit card used for placing your order, and HughesNet will then charge your subsequent months of service each month at approximately 30 days after your installation date. After your service is activated, you may then opt for EFT funds transfer from your checking account, or you can request paper billing with a mailed statement for an additional $5/mo. If your order is cancelled before installation, please allow up to 10 business days from the date your order is cancelled to receive a refund to your credit card for any upfront charges.
i
Specialized Applications
- Some specialized applications may work over HughesNet Gen5 but results are not guaranteed, nor will HughesNet provide Technical Support for their installation or troubleshooting. These applications include:
Online Gaming: Many types of strategy and turn-based online games may work with Gen5 service but the majority of real-time, multiplayer (high-twitch / rapid-response/ first-person shooter) games that people play on Wii, Xbox Live and PlayStation will not work over any satellite Internet service due to the higher latency (delay). Overall performance of any network-connected game system or device is not guaranteed.
Virtual Private Networking (VPN): Remote server applications such as business VPN connections over Gen5 may work but are not guaranteed, and speeds may be reduced by as much as 50% to 75% or more when using these applications. We recommend you visit our office in Diamond Springs first and test your laptop or PC on our HughesNet system here to verify compatibility.
Camera/Surveillance/Home-automation Systems: Due to the use of advanced IPV6 Internet Protocols by the HughesNet system, many types of conventional, Internet-based camera, surveillance systems and home automation systems may not work, or may not be accessible from remote viewing locations. We recommend the use of IPV6-enabled equipment and/or cloud-based systems using an intermediary server, although performance and results are not guaranteed. If you're considering installing such equipment, please check with us first for recommendations.
Voice Over IP Internet (VoIP): Third-party Voice Over Internet telephone services, such as SKYPE, GoogleVoice, MagicJack, OOMA and Vonage may work but are not guaranteed, and HughesNet cannot provide Technical Support for these services. Only the Gen5 "Voice" VoIP Service is optimized to work over Gen5.
Feel free to visit our office to test your applications and equipment on our system first.
‡
Standard Installation:
- A standard installation includes mounting one exterior antenna on a wall or roof of a single, standard 1- or 2-story private residence within 50' of the location of the indoor equipment within the same building. Installing multiple antennas, tree trimming, brush clearing, or snow or ice removal is not included. Installations in more than one residence, over tile or metal roofs, steep roofs, or roofs more than 20' above the ground, stucco walls, commercial buildings, motor homes, RVs, mobile trailers or 5th wheels, overhead cable spanning between buildings or trees, buried cable or conduit, or clearing blocked conduits, etc. are not included and may require additional fees for labor and materials, payable directly to El Dorado Networks. Some installations may require a non-standard mount at additional charge.
A standard system installation does not include providing or installing multiple antennas, installations in, or connections to, multiple buildings, wireless router installation, wireless networking setup, connection to multiple Internet-enabled appliances, smart-home equipment, or home-theater devices, computer or local network consulting, computer troubleshooting, repair, or configuration, program or application installation or modification, or TV unpacking, installation or configuration.
Non-standard Installation Charges
Some installations may require non-standard installation parts and labor not covered by a standard installation. Installations of more than one antenna, in multiple buildings, non-penetrating mounts, under-eave mounts, or a ground-mounted dish on a metal pole embedded in concrete or buried cable in conduit are not included in a standard installation, and will be at additional cost. Some installation options include:
$145 - Ground post mount set in concrete.
$125 - Non-penetrating, ground or flat-roof mount (includes non-skid, rubber pad and concrete block ballast). Required for most commercial buildings.
$ 95 - Non-penetrating chimney mount for Dish Network or DIRECTV antennas.
$ 75 - Under-eave "J" mount for Dish Network or DIRECTV antennas
$ 95 - Under-eave Rafter mount for DIRECTV or HughesNet antennas
$249 - Dish heater For Dish Network antennas to automatically remove snow and ice. Includes installation when performed in conjunction with a new Dish Network antenna installation. Otherwise add $50. (Access to weather-protected 120 Volt outlet required. Post-mounted dishes may incur additional wiring charge)
$299 - Dish heater For DIRECTV Slimline and HughesNet antennas to automatically remove snow and ice. Includes installation when performed in conjunction with a new Dish Network antenna installation. Otherwise add $50. (Access to weather-protected 120 Volt outlet required. Post-mounted dishes may incur additional wiring charge)
$125 - Additional charge for rooftop installations on commercial buildings
PVC conduit installation $20 + $2.00 per foot. Installation in hard or rocky soil will be at additional charge.
Computer Configuration, Networking, and Troubleshooting:
- Computer setup, troubleshooting, networking, repair, consulting or PC application installation or configuration issues (Email, VPNs, local network issues, etc.) are not included in a Standard HughesNet Installation but these optional services may be available at additional hourly rate payable directly to El Dorado Networks.
Home Theater, Audio, Video, Wireless or Wired Networking Equipment:
- Installation of TV, DVD, Blu-Ray or audio equipment, wall mounts, wireless networking, telephone wiring, network cabling, connecting multiple computers, wireless devices such as routers, smart phones, laptops, Smart TVs or tablet computer installation or programming services are not included but available at additional charge:
$125 - Wireless 801ac Router or Range Extender, Installed and configured, for connection to one device.
$50 - Technician assistance to install and configure customer-provided routers or wireless devices, with connection to one device (one laptop, cell phone, tablet, or smart TV), and $25 for each additional device.
$ 95 hr - TV, audio, networking or computer equipment consulting, configuration, troubleshooting, repair or installation charges, plus materials.
Service Calls
- We want you to be happy with your new service, and hope you will call us first with any technical problems or questions. Many problems can be solved over the phone and do not require a technician revisit. All our installation work is warranted to be free of defects in workmanship for six months after installation. After that time, a one-hour technician visit fee of $95 plus materials may apply, plus $75/hr. for each additional hour.
Upgrade Fee
- A one-hour technician visit fee of $95 plus materials will apply to all equipment upgrades, plus $75/hr. for each additional hour.
†
Locations greater than 45 minutes driving distance from Placerville, Plymouth, Amador City, or Carson City may incur a one-time, $99 trip/site-survey charge, and locations greater than 90 minutes driving distance may incur a one-time, $149 trip/site-survey charge, whether or not installation can be completed. Locations in the High Sierras, Lake Tahoe and Reno subject to heavy tree coverage and snowfall may require non-standard mounts and dish heater options at additional fee.
Plans, Pricing, Offers, Discounts, Terms, Conditions or Disclaimers
- All HughesNet plans, pricing, offers and discounts expire on 06/30/17 unless otherwise noted. All Rebates and discounts available only to new Gen5 subscribers. Prices shown do not include applicable local sales tax. Prices, plans and availability subject to change.
Gen5
service offers available for new and qualified former customers, and subject to terms of applicable Promotional and Residential Customer agreements. State reimbursement charges may apply. Additional restrictions may apply. Full terms and conditions are available
here
.
Any Plans, Pricing, Offers, Discounts, Terms, Conditions or Disclaimers included in this Email may be superseded by HughesNet's own Plans, Pricing, Offers, Discounts, Terms, Conditions or Disclaimers. For the most current and complete information about HughesNet Plans, Pricing, Offers, Discounts, Terms, Conditions or Disclaimers, please visit
legal.hughesnet.com
. In the event of any conflict, discrepancy or error in this Email, HughesNet's own Pricing, Terms, Conditions and Disclaimers will prevail.