Internet-TV-Telephone Service Alpine Amador Placer Calaveras El Dorado County Placerville Northern California Nevada. HughesNet Gen5 High-speed Broadband Internet Service, DIRECTV Satellite TV, Dish Network, RingCentral Telephone Systems and Wilson Cell Phone Boosters for Home, Office and Business
RingCentral Voice Over IP (VOIP) Office Telephone Systems for Placerville and El Dorado County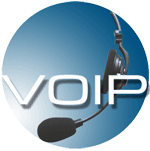 Conventional office telephone systems, also known as PBX, can be expensive. Now there is a dependable low-cost office telephone solution available, courtesy of the revolutionary, new RingCentral VoIP Telephone System. Now you can have a full-function office telephone system via the Internet at a fraction of the cost of conventional PBX office telephone systems.
Frequently Asked Questions About RingCentral Telephone Service in Placerville and El Dorado County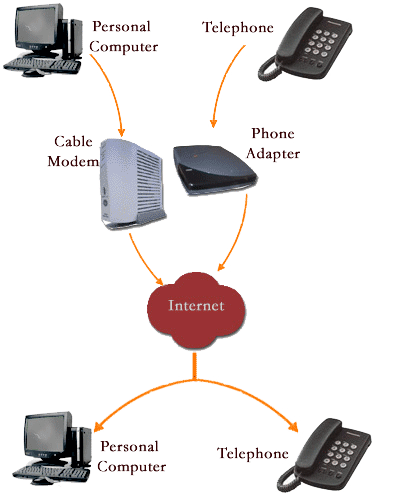 How RingCentral / Internet Voice Works
The RingCentral VoIP Telephone Service converts your voice into a digital signal that travels over the Internet. If you are calling a regular phone number, the signal is converted to a regular telephone signal before it reaches the destination.
What Kind of Equipment Do I Need?
A broadband (high speed Internet) connection is required. This can be through a cable modem, or high speed services such as DSL or a local area network. You can use RingCentral VoIP Telephones or standard VoIP Telephone Adaptors which plug directly into your broadband connection and operate just like a traditional office telephone.
With a RingCentral VoIP Telephone System, you are able to call anyone who has a telephone number - including local, long distance, mobile, and international numbers. If you are calling someone who has a regular analog phone, that person does not need any special equipment to talk to you.
What Are Some Advantages of VoIP?
RingCentral VoIP Telephone Service offers features and services that are not available with a traditional phone, or may be available but only for an additional fee. You can also avoid paying for both a broadband connection and a traditional telephone line. A single, traditional T1 telephone line to support a conventional office telephone system can coast hundreds of dollars each month. RingCentral VoIP Telephone Service does away with all of that.
Also, and most importantly, you can get a US Phone Number for your RingCentral VoIP Telephone in El Dorado County.
Will VoIP work with HughesNet Satellite Internet Systems?
In some cases, yes. HughesNet is now offering their own VoIP Telephone solution, HughesNet Voice. Please see our HughesNet Gen4 Systems Page for more information on plans and pricing.
If you need dependable, high quality VoIP service for your home or business, we recommend RingCentral VoIP Telephone.
Will VoIP work with VSAT Satellite Internet Systems?
Yes. VSAT Satellite Internet Systems are optimized to work with VoIP. The call quality is excellent, although you may notice a slight 1/2 second delay and the voice signals travel up to the satellite and back.
What Are Some Disadvantages of VoIP?
VoIP service may not work during power outages. You may need to provide a backup power source for your telephone and internet equipment to maintain service.
Some VoIP providers may or may not offer directory assistance/white page listings.
The quality of your telephone connection may be hampered by Internet congestion, or problems with your local Internet Service Provider's connection speed. Also, if you are on a network with many computers, or if your computer is transmitting or receiving large amounts of data during your call, your call quality may be impaired.
Can I Take My RingCentral VoIP Telephone or Phone Adapter with me When I Travel?
Yes. You can connect it to any available Internet connection and your phone will operate just as it does at your home or office.
About El Dorado Networks
We provide Voice Over IP (VOIP) Telephone systems, installation, parts and service for El Dorado County from Placerville, Pollock Pines, Diamond Springs, Georgetown and Shingle Springs to South Lake Tahoe. a FREE analysis of your Telephone System needs, please contact us today! Our RingCentral VoIP Telephone Service area includes:
Our Service Area Includes:
El Dorado County

Apple Hill
Bijou
Buck's Bar
Buffalo Hill
Cameron Park
Camino
Camp Richardson
Camp Sacramento
Cedar Grove
Cedar Ravine
Cold Springs
Coloma
Cool
Diamond Springs
Echo Lake
Eight Mile House
El Dorado
El Dorado Hills
Fair Play
Fallen Leaf Lake
Five Mile Terrace
French Meadows
Frenchtown
Fresh Pond
Garden Valley
Georgetown
Gold Hill
Green Valley Road
Greenwood
Grizzly Flats
Happy Valley
Ice House
Kelsey
Kyburz
Latrobe
Little Norway
Lotus
Meeks Bay
Meyers
Mount Aukum
Nashville
Newtown
Old Fort Jim
Omo Ranch
Outingdale
Pacific House
Phillips
Pilot Hill
Placerville
Pleasant Valley
Pollock Pines
Quintette
Rescue
Riverton
Rubicon Bay
Sand Ridge Road
Shingle Springs
Sierra Springs
Silver Fork/Silverfork
Sly Park
Smith Flat
Snowline Camp
Somerset
South Lake Tahoe
Spanish Flat
Strawberry
Swansboro Country
Sweeneys Crossing
Tahoe Paradise
Tahoe Valley
Tahoma
Twin Bridges
Camp Virner
Volcanoville
Wentworth Springs
White Hall
Wright's Lake

Placer County

Alpine Meadows
Alta
Applegate
Auburn
Auburn Lake Trails
Baxter
Bowman
Carnelian Bay
Colfax
Dollar Point
Dutch Flat
Emigrant Gap
Foresthill
Gold Run
Granite Bay
Grass Valley
Homewood
Iowa Hill
Kings Beach
Kingvale
Loomis
Meadow Vista
Newcastle
Norden
North Auburn
Olympic Valley
Ophir
Penryn
Rocklin
Roseville
Sheridan
Soda Springs
Sunnyside
Tahoe City
Tahoe Vista
Truckee
Weimar

Amador County

Allen
Amador City
Barton
Buckhorn
Buena Vista
Bunker Hill
Camanche North Shore/ Camanche Village
Carbondale
Clarsona
Clinton
Dagon
Drytown
Edwin
Electra
Enterprise
Fiddletown
Firebrick
Ione
Jackson
Kirkwood
Kit Carson
Martell
New Chicago
Pine Acres
Pine Grove
Pioneer
Plesse
Plymouth
Red Corral
River Pines
Roaring Camp
Scottsville
Silver Lake
Sunnybrook
Sutter Creek
Sutter Hill
Volcano

Calaveras County

Angels Camp
Arnold
Avery
Copperopolis
Dorrington
Forest Meadows
Glencoe
Mokelumne Hill
Mountain Ranch
Murphys
Rail Road Flat/
Railroad Flat
Rancho Calaveras
San Andreas
Sheep Ranch
Vallecito
Valley Springs
Wallace
West Point

Alpine County

Alpine Village
Bear Valley
Cape Horn
Fredericksburg
Hope Valley
Kirkwood
Lake Alpine
Loope
Markleeville
Mesa Vista
Paynesville
Peaceful Pines
Shay Creek
Sorensens
Summer Home
Woodfords

Nevada

Austin, 89310
Babbitt
Battle Mountain, 89820
Carson City, 89701, 89702, 89703, 89706, 89711, 89712, 89713, 89714, 89721
Carson City (Douglas County) 89705
Centerville
Clark
Cold Spring
Cove
Cortez Gold Mines
Crystal Bay, 89402
Dayton, 89403
Deadhorse Well
Dixie Valley
Dry Creek Ranch
Duval Mine
Eagle Picher Mine
Empire, 89405
Fernley, 89408
Fallon, 89406, 89407, 89496
Fallon Station
Gardnerville, 89410
Genoa, 89411
Gerlach, 89412
Glen Brook/GlenBrook
Golden Valley
Hawthorne, 89415
Hazen
Hidden Valley
Imlay, 89418
Incline Village, 89450, 89451,89452
Indian Hills
Katy
Kingston
Lemmon Valley
Lockwood
Lovelock, 89419
Lower Rockchester
Luning, 89420 Mason
McCarren
Middle Gate
Mina, 89422
Minden, 89423
Montreux
Mottsville
Mount Montgomery
Nixon, 89424
Patrick
Petrified Spring
Rabbit Spring
Rolling Hills
Reno, Nevada: 89501, 89502, 89503, 89504, 89505, 89506, 89507, 89509, 89510, 89511, 89512, 89513, 89515, 89519, 89520, 89521, 89523, 89533, 89555, 89557, 89570, 89595, 89599
Saddlehorn
Saddle Ridge
Salt Wells
Scheelite Mine
Schurz, 89427
Silver City, 89428
Silver Springs, 89429
Smith, 89430
Soadville
Spanish Springs
Sparks, 89431, 89432, 89434, 89435, 89436, 89441
Stagecoach
Star Creek Ranch
Stateline, 89449/State Line, 89449
Stewart
Stewart Community
Stillwater
Sun Valley, 89433
Sutcliffe
Thorn
Topaz Lake
Tungsten
Unionville
Verdi, 89439 Vya

Virginia City, 89440
Virginia Foothills
Wabuska
Wadsworth, 89442
Walsh Ranch
Washoe City
Washoe Valley, 894704
Weed Heights
Wellington, 89444
Wilson Ranch
Yerington, 89447
Zephyr Cove, 89448
Call or Text Us For More Information: 530-903-4257 or send E-mail to . We will respond at the earliest opportunity.
For a FREE consultation and analysis of your needs, Contact Us Today!
El Dorado Networks
444 Pleasant Valley Rd, Suite B
Off Silver Lane, West of Deb's Frosty
Diamond Springs, California, 95619
TEL/TEXT: 530-903-4257